"Mystery Rental" (VHS GOODIE BOX)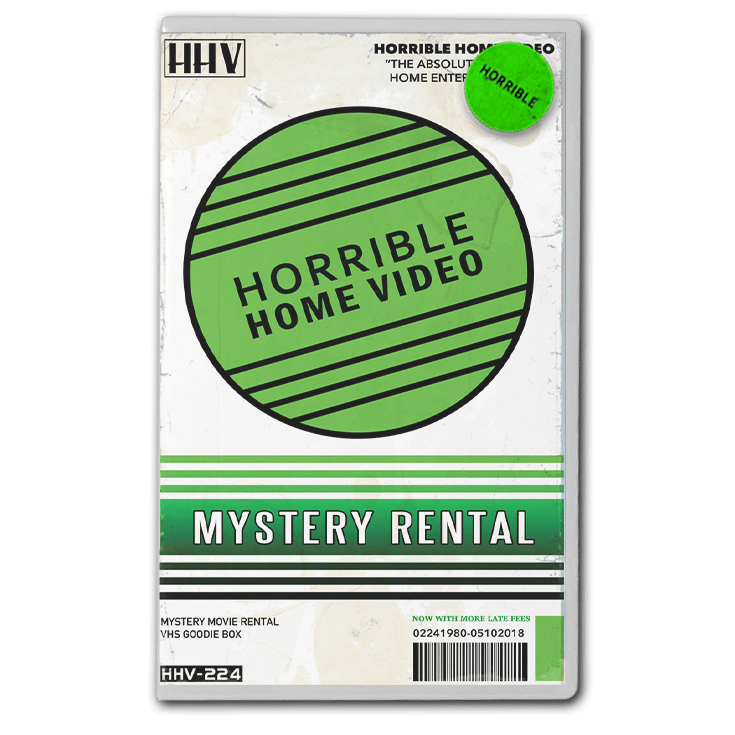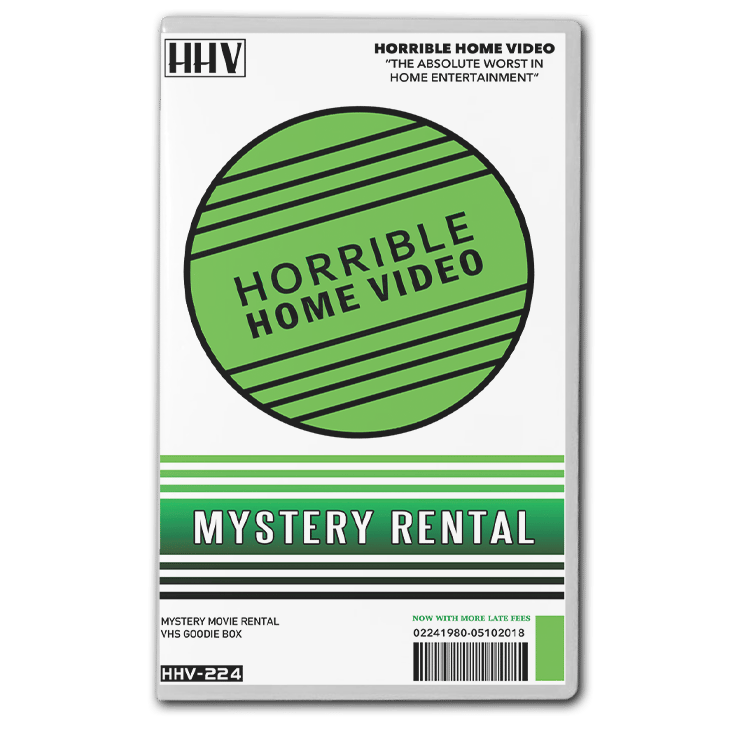 "Yes, that's the cover btw"
-Management
Make it a Horrible night with one of our "Mystery Rental" Goodie Boxes.
Please note: this item does not include a VHS cassette.
What's Included:
1 VHS Case: Featuring "HHV Mystery Rental" cover insert
1 Randomly Selected Heavy-Duty Fridge Magnet, size: 2.25"
2 Randomly Selected Buttons, size: 1.25"
1 Packaged Assortment of vintage non-sport trading cards
1 VHS/Laserdisc Logo Lanyard (random color)
1 Horrible Home Video Logo Keychain (random color)
1 "Ernest vs. the Evil Dead" / "Weekend at Bernie's 3" Koozie
1 Horrible Home Video Logo Coaster
1 Horrible Home Video Mint
& Randomly Selected Stickers
Now with more late fees!