Ernest Goes to Camp Crystal Lake (Poster) V2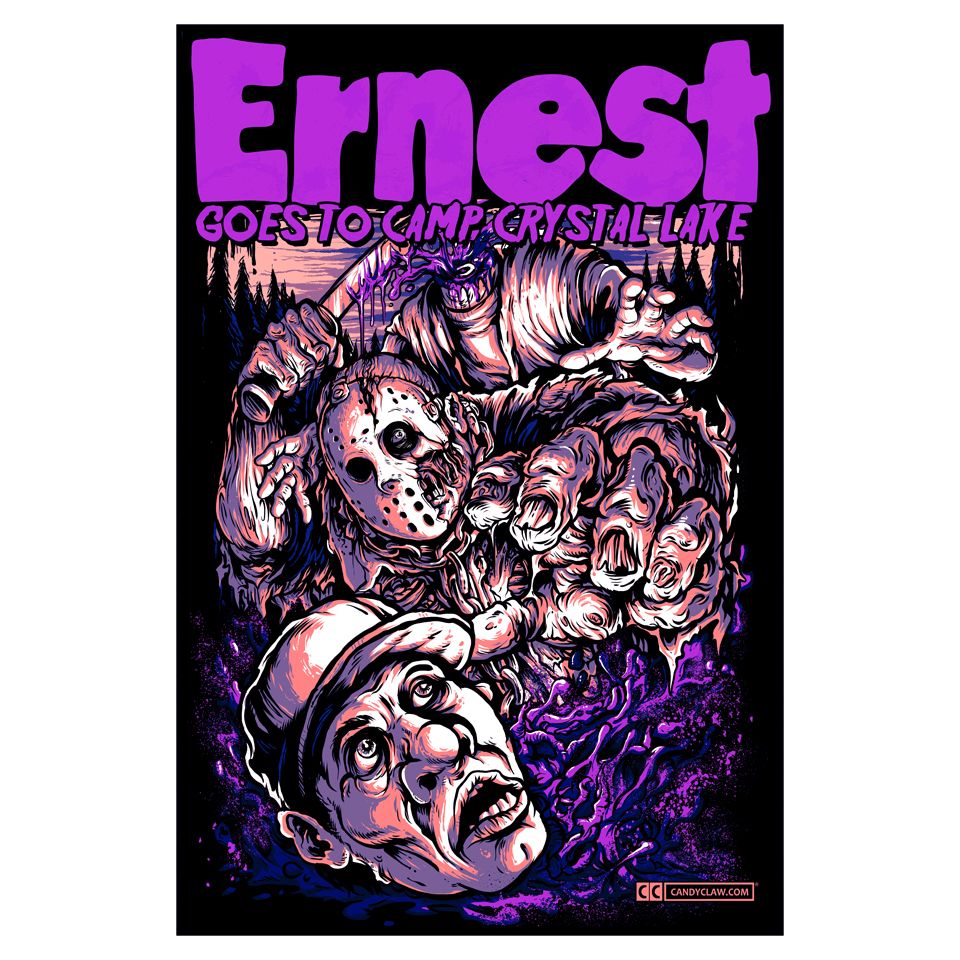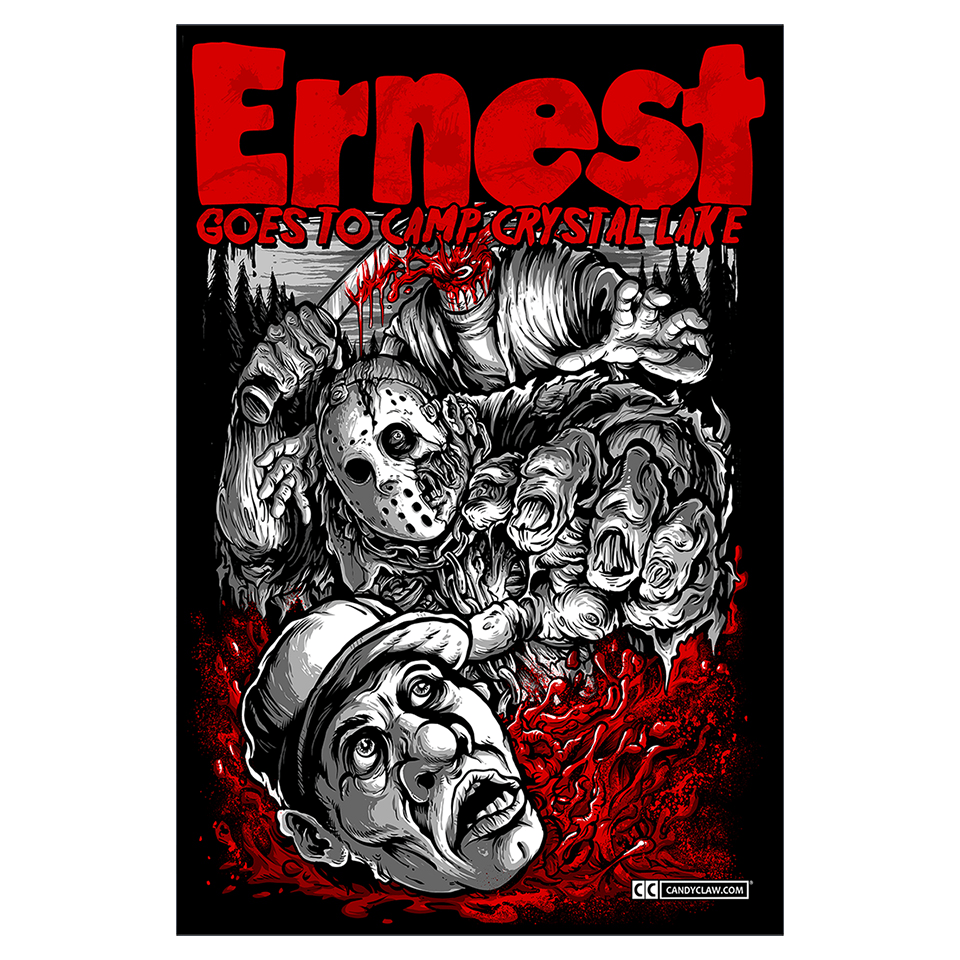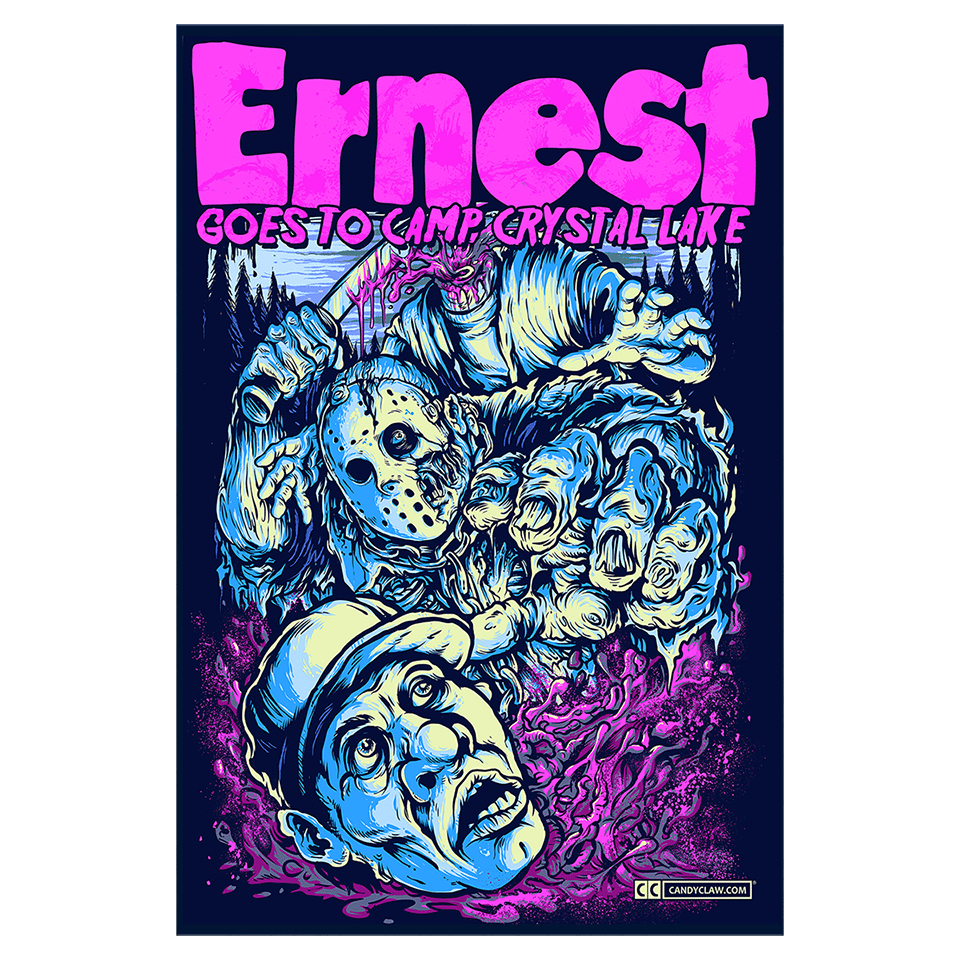 This is an original print from 2015 by Candy Claw (Candy Claw was co-created by Justin Parker, who later created Horrible Home Video).
Please note: As this is an original print from 2015, some slight wear may appear on the edges, however, any imperfections these prints may have are minor.
12x18 Heavy Cardstock Poster Print
Ships in a tube to protect the print.
Concept by Justin Parker
Design by Jacob Cook
Blue & Purple is Sold Out.
Red & White is is almost Sold Out.