Ernest Goes to Camp Crystal Lake (Tee)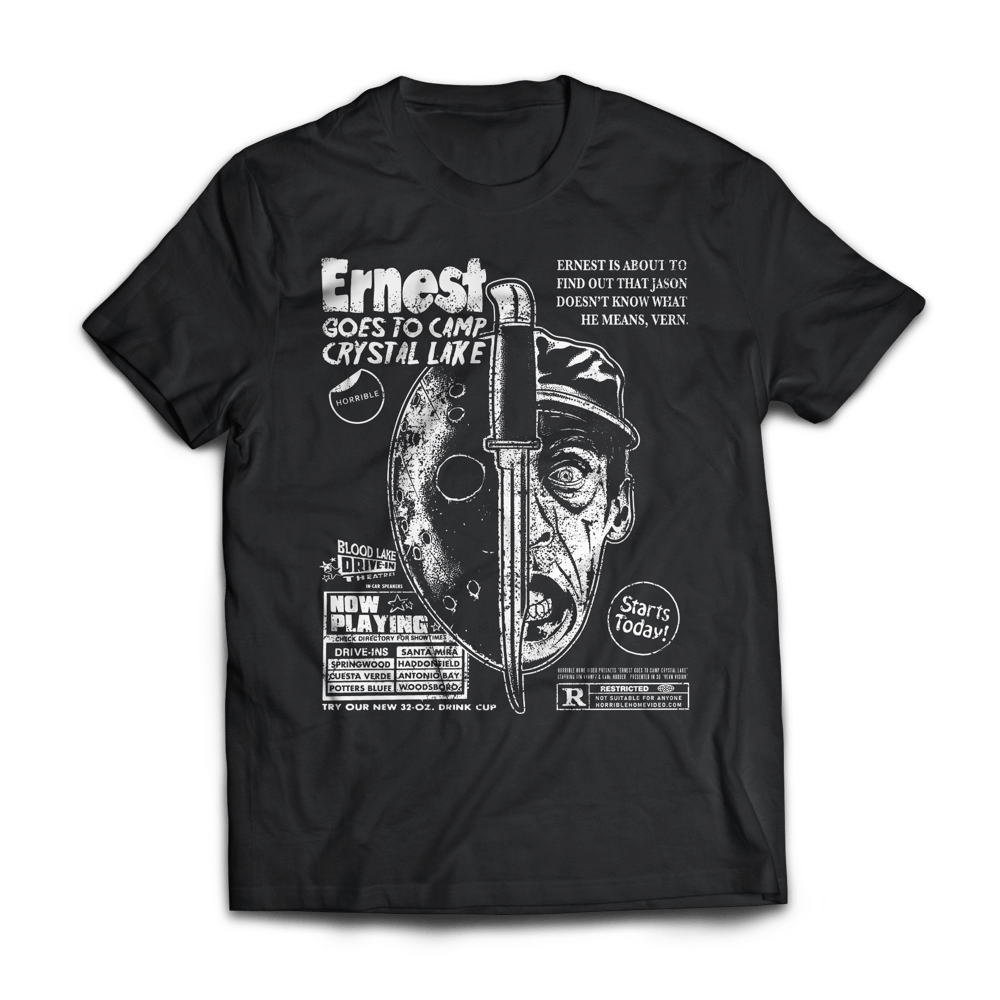 IN STOCK NOW!
Please note:
To expedite the shipment of in-stock items, please order them separately from pre-order items. Combining both types will delay in-stock item shipment, as it will await the readiness of pre-order items.
About the shirt:
The print is a 1 color discharge print on Gildan 5000 Heavy Tees.
The print area size is 13"x16".
The shirt design was created by Justin Parker.
Small

Sold out

Medium

Sold out

Large

XL

2XL

Sold out

3XL

Sold out