Logo Lanyard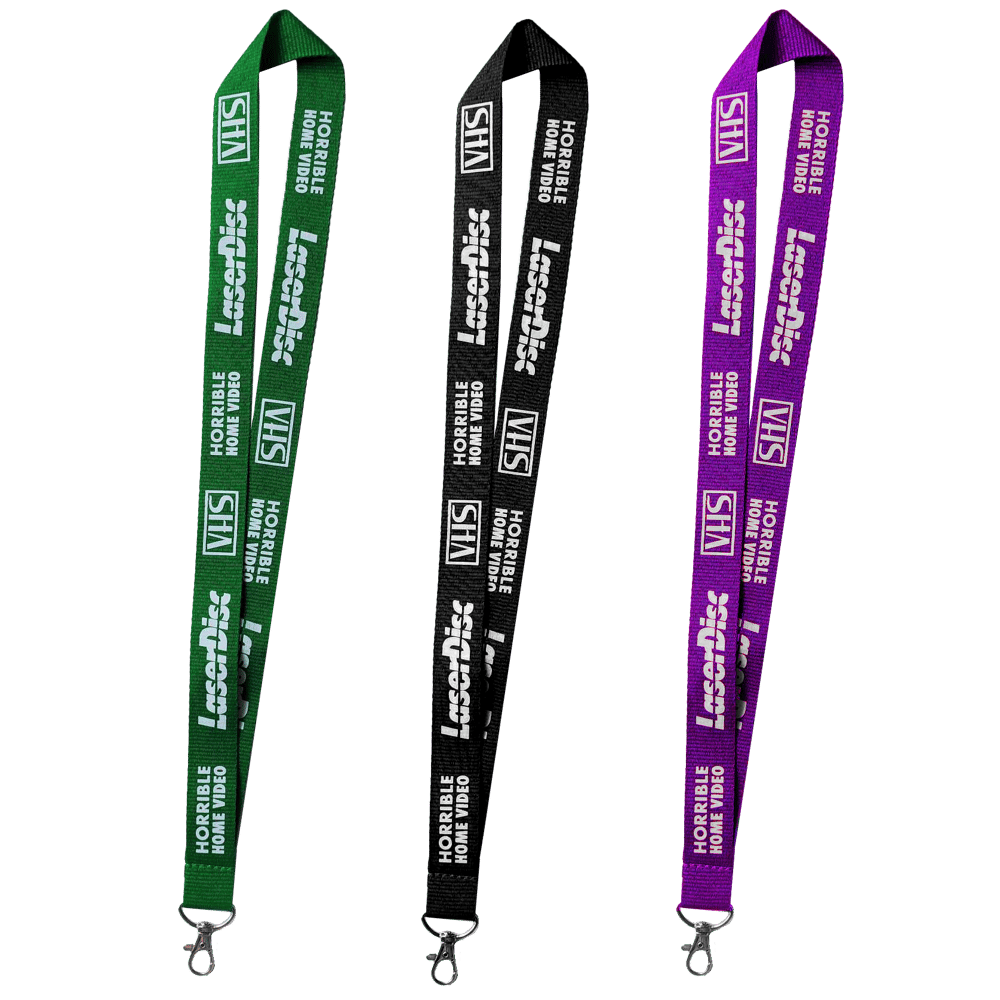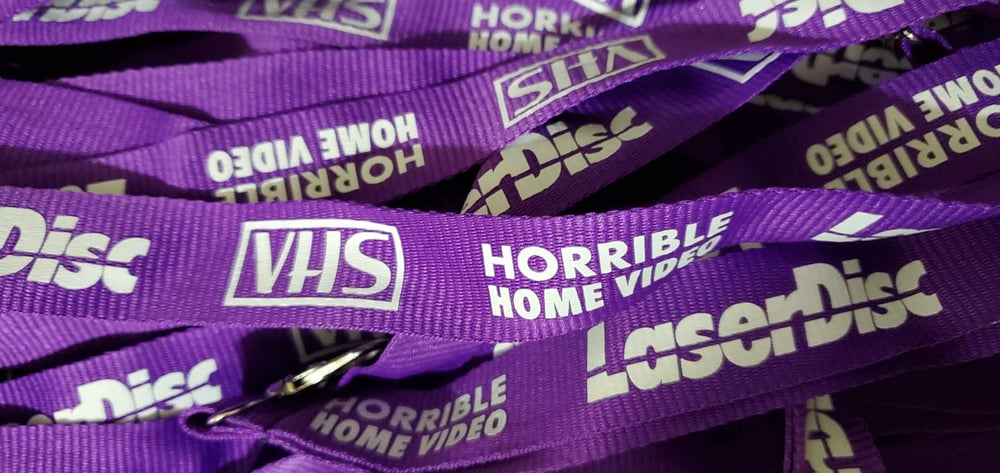 Our lanyards are made with simplicity and functionality in mind. These lanyards are 1 inch wide and 18 inches long (36 inches total material length folded to 18). They are meticulously stitched and feature a "metal lobster claw" style clasp for secure attachment.
You can choose from three colors: green, black, or purple. Each lanyard has a one-color imprint in white.
These are also included in our VHS goodie boxes, but we have a few here for sale individually as it is a sought-after item.
Pro-tip: add flare to your lanyard by adding pins or buttons to it.